Why you should choose us for your Flight Tracking!
Internet-based. No need to load any software on your computer.
Runs on multiple computers at the same time in your office.
Provides real time Weather graphics with an overlay of an aircraft actual/planned route..
Shows the entire flight's route with the aircraft position relative to its planned route.
Powered by RLM Software Inc., the leaders in Flight Tracking software.
Integrates with FltPlan.com's flight planning web-site for FBOs with Charter Departments.
Easy and Simple to use. Nothing to learn.
Toll-free technical support number 1-800-FLT-PLAN (1-800-358-7526) for our Tracking Customers.
We can have you up and running within minutes..
We offer the most competitive flight tracking rates in the industry.
We can take your order over the phone with a real person to answer your questions.
We accept MC / Visa / American Express
Call 1.800.FLT.PLAN (1.800.358.7526) to order.
---
Below is a typical listing for aircraft arrivals into XYZ airport.

---
Below is a typical display for tracking an aircraft.
Local Map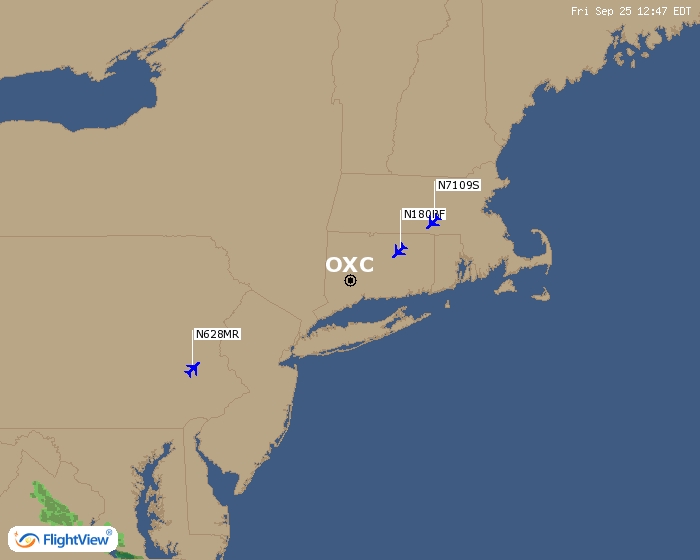 U.S. Map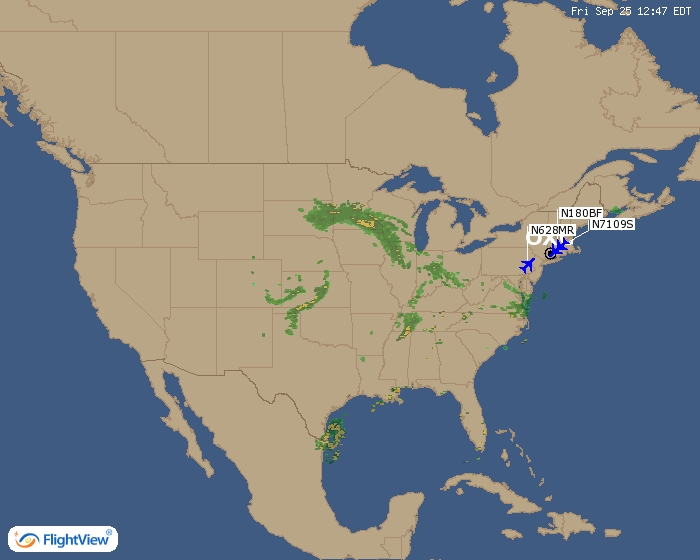 ---
Here are some answers to your questions.
What is Flight Tracking?
Flight Tracking is real time information made available from the Air Traffic Control system. The information made available is:

Departure and Arrival airports.
Type of Aircraft
Actual departure times or proposed departure times if aircraft have not departed yet.
Actual Arrival times or estimated arrival times if the aircraft haven't landed yet.
If airborne, the aircraft's altitude.
If airborne, the aircraft's groundspeed.



Also available is a graphical representation of the aircraft in flight. The picture shows:

Aircraft's position.
Planned route of flight.
Weather radar overlay.



Can you track international flights using FBOtracking.com's Flight Tracking.
Yes. As long as the flight is departing or arriving in the U.S.or Canada, you can track the flight.
How much does it cost?
Call us for a low cost price at 1-800-358-7526. You may cancel at any time.
How can I order Flight Tracking?
You can call us at 1-800-FLT-PLAN (1-800-358-7526). We accept Master Card, Visa, American Express.
It's that simple! Call us today.